William Albert Clot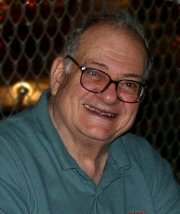 WILLIAM ALBERT CLOT, 75, resident of Pinecrest, born in Miami, March 25, 1932, died May 2nd 2007, after a courageous battle with cancer.

"Bill" was a wonderful husband, father, and grandfather. He was a great friend and an inspiration to many. He will be deeply missed by all of us whose lives he touched.

The son of Oscar A. and Wilma (Chesnutt) Clot, Bill was a lifetime native Miamian. Bill graduated from Andrew Jackson High in 1949 and then went on to proudly serve his country in the US Navy. After serving honorably, Bill attended the University of Miami where he graduated with a degree in business. Bill went on to become a respected aviation industry executive for over forty years.

On June 14, 1958, he was married to Archlyn Ann Buker in Miami. Mrs. Clot, who predeceased him in December 2000, was an active civic volunteer. Bill was best known for his renowned holiday display installed at his Pinecrest home for each of the last 40 years. His award winning display has been recognized by mass media outlets from around the world. In 2002, the display was the first winner to be featured by NBC's Today Show for its' annual nationwide holiday decorating contest. In December 2003, a photo of his display appeared on the front page of USA Today for an article where his home was named as one of the world's top holiday display sites. For the last 15 years he has used the display to collect donations from generous visitors on behalf of the Woman's Cancer Association of the University of Miami. To date Bill has raised nearly $450,000.00 for their organization.

As a younger man Bill was an avid tennis player and he was a founding member of the Royal Palm Tennis Club. His other favorite hobby was showing and breeding pure bred dogs. Afghan hounds were his favorite breed. Bill and Archy co-owned one of the top winning afghan hounds of all time. He was an active member of the Afghan Hound Club of America and the Afghan Hound Club of South Florida. Bill also enjoyed playing contract bridge with his friends and was a life master.

He is survived by his loving son, Josh; his beloved daughter- in-law, Diane; sisters Patricia Durham and Norma Bozzini; his adoring grandson, Joshua; and many nieces and nephews.